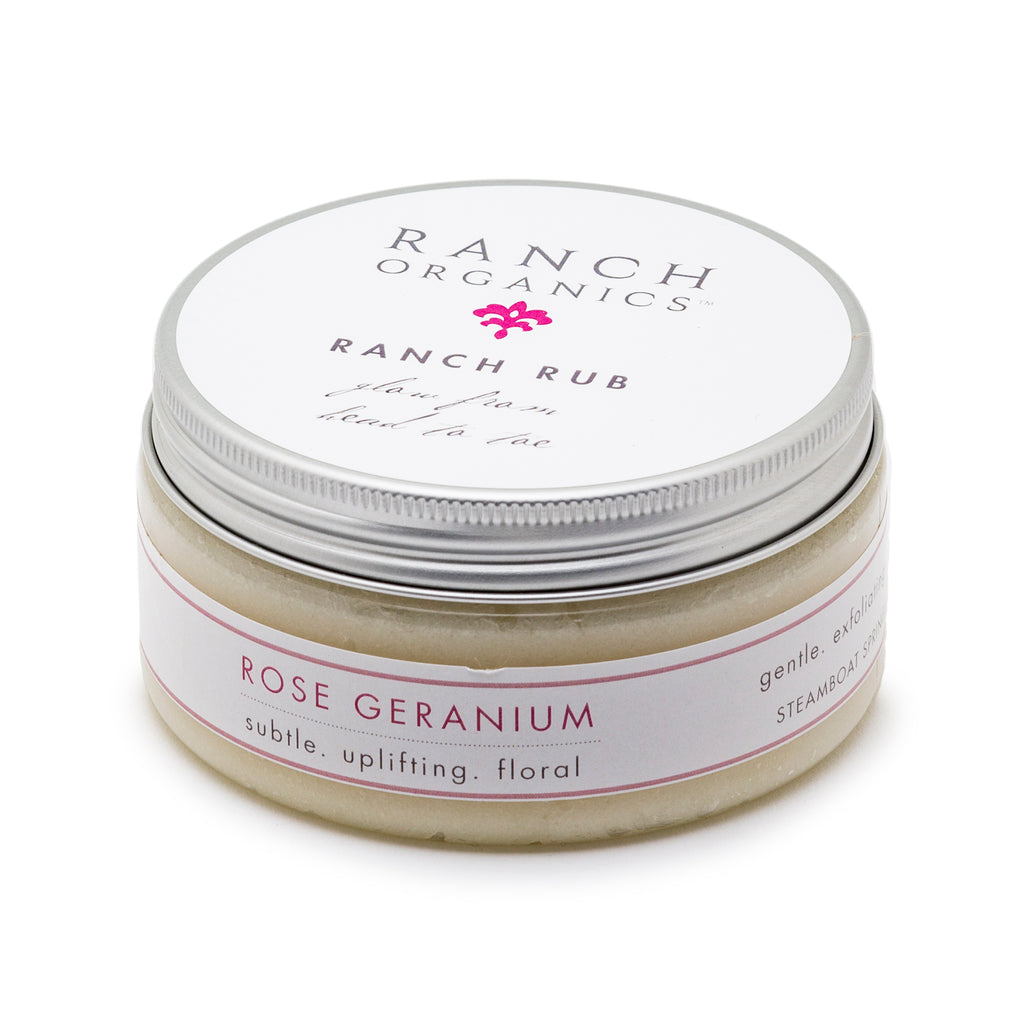 Rose Geranium Ranch Rub
$ 24.00
Get your glow on!  Our new shea & sugar Ranch Rub is handcrafted in small batches with a healthy minimalist approach for maximum results for your skin. Exfoliate and moisturize in one step.
Sugar grains and shea butter combine to make a gentle yet deep exfoliating rub, leaving your skin feeling soft and healthy, lingering with our signature scents. Your skin will shimmer and shine!
Ingredients: Cane Sugar, Shea Butter, Safflower Seed Oil, Silica, Polysorbate 80, Rice Bran Extract, Rosemary Leaf Extract, Sunflower Seed Extract, Vitamin E, Essential and / or fragrance oils.  8 oz.